TAVALISSE TOGETHER-partnering with you throughout your treatment journey

TAVALISSE TOGETHER is a program for adults with chronic immune thrombocytopenia (ITP) who are taking or are interested in taking TAVALISSE. TAVALISSE TOGETHER partners with you throughout your treatment journey, helping you become successful with your ITP treatment and achieve your goals.
TAVALISSE TOGETHER can help you with insights, tips, and motivation every step of the way so you can focus on what's important. The more you know about ITP, what to expect with treatment, and how to get the most out of conversations with your healthcare provider, the better prepared you will be to stay on track with your treatment.
You'll receive: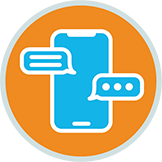 Text messages and emails designed for what's important to you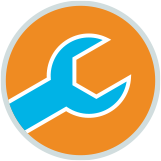 Tools to help you set goals for your treatment and lifestyle, and ways to help discuss them with your healthcare provider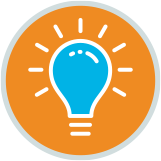 Tips and insights to help you have a smooth start and long-term success with TAVALISSE by developing habits to help you take it as prescribed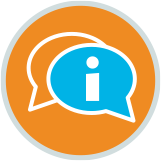 Advice on overcoming treatment obstacles, like missing a dose or if a side effect happens
Whether you're just getting started or you're already taking TAVALISSE, TAVALISSE TOGETHER is here to help you fit ITP treatment seamlessly in your daily life.
Join TAVALISSE TOGETHER.

RIGEL ONECARE—Available to assist you with insurance, financial access, and support for TAVALISSE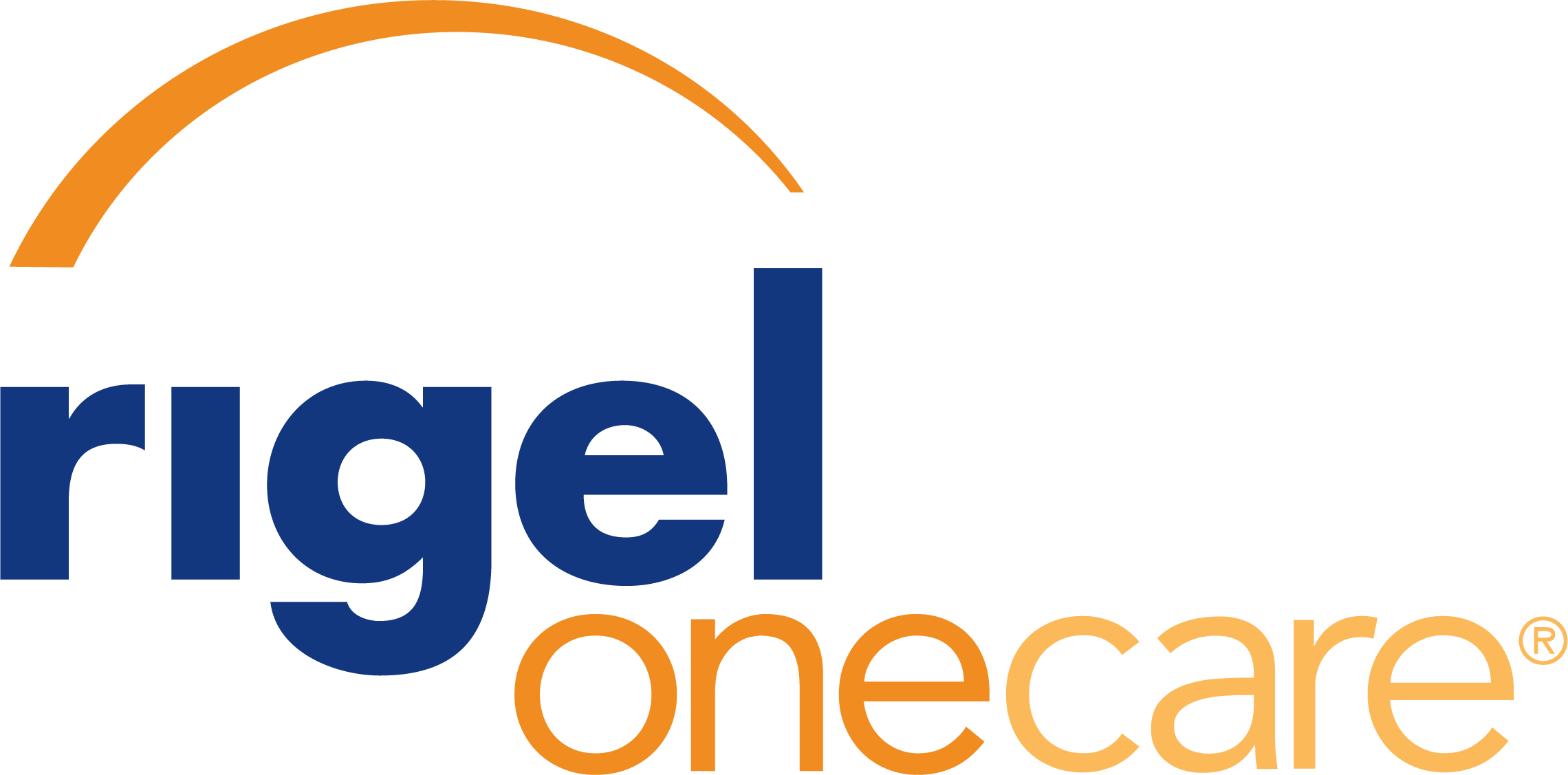 RIGEL ONECARE can help you by:
Coordinating with your insurance plan and your healthcare providers to understand coverage
Determining eligibility and facilitating enrollment in copay and financial assistance programs
Contacting you to answer questions you may have as you start taking TAVALISSE
Being available Monday-Friday from 8 am to 8 pm ET to answer your questions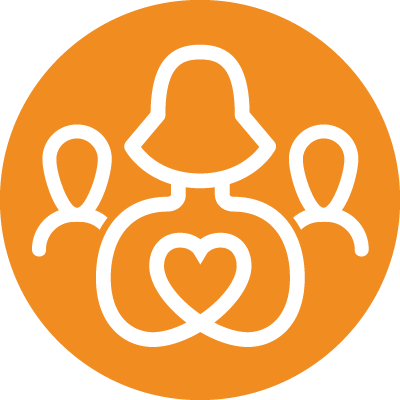 Nurse
Navigation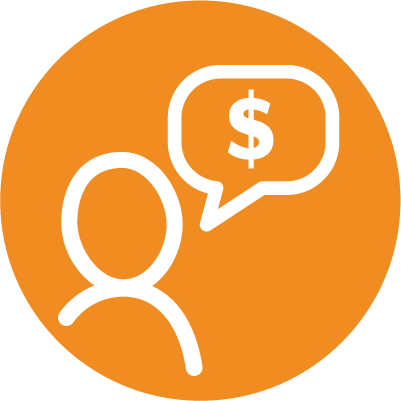 Reimbursement
Specialists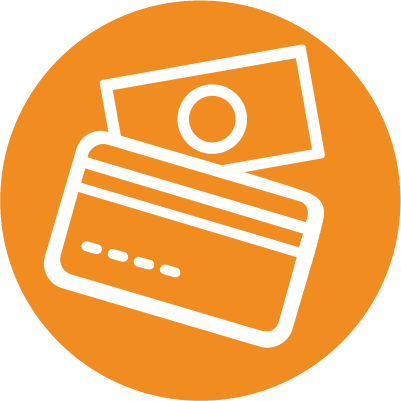 Financial and
Copay Assistance
Call 1-833-rigelOC (833-744-3562) or 650-449-8646 to enroll in RIGEL ONECARE, Monday‑Friday, 8 am – 8 pm ET.
Pay as little as $15 per prescription with TAVALISSE copay assistance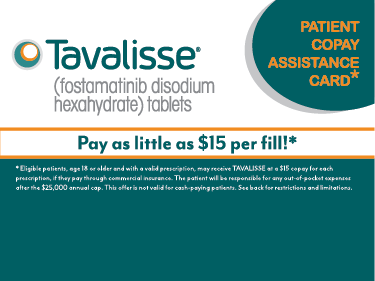 Fill out and submit your information to determine if you are eligible
Print out the copay card and have it available when speaking with the specialty pharmacy
Eligibility and limitations:
Eligible patients may receive TAVALISSE at a $15 copay for each prescription, if they pay through commercial insurance.
Patients must have a valid prescription for TAVALISSE and have commercial insurance
Patients must be 18 years of age or older
This offer is not valid for prescriptions reimbursed under Medicare, Medicaid, TriCare or any other federal or state program, or where prohibited by law
The patient will be responsible for any out-of-pocket expenses after the $25,000 annual cap
This offer is not insurance and offer is valid only for prescriptions filled in the United States and Puerto Rico
Not valid for cash-paying patients
Other restrictions may apply. Patient is responsible for applicable taxes, if any