TAVALISSE has no dietary restrictions
How should I take TAVALISSE?
Your healthcare provider will find the right treatment schedule for you. They may decide to adjust the dose of your pills or how often you take them based on your response to treatment. Be sure to take TAVALISSE exactly as prescribed.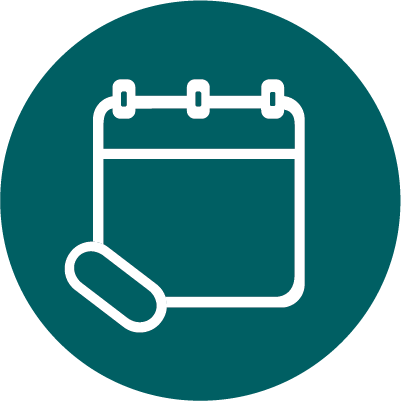 twice dailyORAL MEDICINE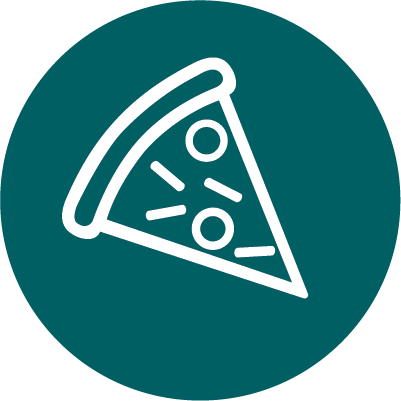 take with orWIThout food
How often will my healthcare provider monitor my response?
Your healthcare provider will check your complete blood count (which includes platelets, red blood cells, and white blood cells), liver function, and blood pressure. They may change your dose depending on your test results.
How long should I take TAVALISSE?
TAVALISSE needs to be taken every day as prescribed, even if you start to feel better. This is important to manage your platelet counts.
Your healthcare provider will tell you to keep taking TAVALISSE as long as it works to maintain your platelet counts and you continue to respond to therapy.
If changes are needed to your TAVALISSE dose, your healthcare provider will let you know.
What else should I know about taking TAVALISSE?
If you miss a dose of TAVALISSE, take your next dose at its regularly scheduled time. If you take too much TAVALISSE, call your healthcare provider right away or go to the nearest hospital emergency room right away.
---
Fit TAVALISSE into your lifestyle
Tips for more successful treatment
It's important that you take TAVALISSE every day as prescribed by your healthcare provider. Creating a daily routine will help make TAVALISSE a regular part of your lifestyle. Here are some tips to get you started. Find a method that works best for you.

TAKE ADVANTAGEOF TECHNOLOGY
Set a daily alarm on your cell phone or a calendar reminder to alert you when it's time to take your medicine.
There are also a number of apps available to help you stay on track. Pick one that works for you.

cOMBINE WITHDAILY ACTIVITIES
You can tie taking your medicine twice a day to your current routine.
For example, you could tie it to brushing your teeth in the morning and before you go to bed, or you could tie it to eating breakfast and dinner.

BUILD ASUPPORT TEAM
Friends and family may be able to help remind you to take your medicine and stay on track with your treatment plan.
Talk with them and make a plan that will work for you.
To get the benefit of your medication, you need to take it as prescribed. Therefore, it's important to have a medication with dosing flexibility and convenience—that you can take with or without food. Watch this video to get tips from advanced nurse practitioner Charina Toste on how to fit TAVALISSE into your lifestyle.